Wat
opvolger gezocht voor een goedlopende bed&breakfast in Duitsland.
fiets-, wandel- en motorvriendelijk pension De Gasterei
het pension beschikt over 13 ruime kamers (2-,3- en 4 persoons) met elk een aparte badkamer voorzien van douche en toilet, een lounge voor de gasten, ontbijt en dinerruimte, skikelder, WIFI (FreiFunk / Unity Media Public wifispot),  terras met barbecue mogelijkheden en parkeergelegenheid.
Waar
Winterberg-Altastenberg, bergdorp aan de Kahler Asten
direct gelegen aan de skicarrousel, loipes en wandelpaden, Bike Arena en de Sauerland Höhestrasse
Wanneer
in april 2019 hebben de ondernemers het pension ter overname aangeboden via diverse social media
Bijzonderheden
pension wordt verkocht zonder makelaar
gebied is het hoogst gelegen dorp van Hochsauerland en beschikt over voldoende sneeuwkanonnen, daardoor is het erg sneeuwzeker
bij de voordeur van de gasterei ligt de skischool met oefenweides en diverse sneeuwpistes; de ski-school heeft Nederlands sprekende leraren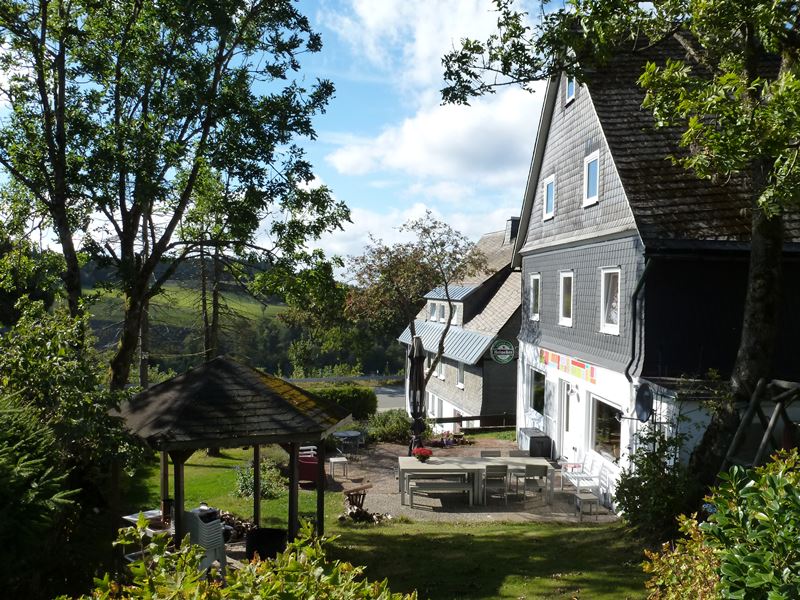 Deel je ervaringen
Ben je bekend met Pension De Gasterei? Deel je ervaringen hieronder.
Heb je ervaring met het runnen van een pension, hotel of hostel in het buitenland? Deel tips en je ervaringen via een reactie hieronder, of maak zelf blogs aan.
Meer weten
Wil je weten of het pension nog voor overname in de markt is? Neem rechtstreeks contact op met de eigenaren.
Denk je er zelf over een pension, hostel, hotel, bed and breakfast of ander soort onderneming te beginnen in het buitenland? Of heb je input nodig bij het verhuizen voor langere tijd naar het buitenland? Gebruik JoHo's keuzehulp en checklists bij een lang verblijf in het buitenland of emigratie.
Heb je zelf een onderneming in het buitenland die je ter overname wil aanbieden aan Nederlandse initiatiefnemers? Maak een Request aan en/of schrijf er een blog over bij World Supporter. Vacatures of "ter overnames" kan je bijvoorbeeld laten uitlichten in de goed bezochte en relevante kanalen van JoHo.