As a vegan who loves travelling, you've probably heard that it's impossible to do it if you want to stay healthy. Well, I'm here to change that view and give you some tips for travelling as a vegan in Ecuador.
When I went to Ecuador, I was doubtful about whether I would manage to stay vegan. I had been vegan for a year, and while it was rather easy in the Netherlands, I always thought that I would never be able to keep being vegan while abroad. Nevertheless, I did it with the help of some tips/tricks. 
1. Cook yourself
The easiest and best way (if you can use a kitchen) is cooking yourself. There are so many delicious recipes that contain some meat, but it's easy to substitute this meat for beans. Check out the arepas recipe on my page for example. Arepas are totally vegan, and if you combine them with vegetables and beans, very nutritious as well. The plantain recipe is also a very easy recipe for vegans which can be combined with all kinds of things. Basically, you can cook anything you were used to cooking at home as well, just check the ingredients. 
2. Eating out? Ask for something specific. 
This might sound strange, but it works better than asking "do you have something vegan?" or "can I have this without meat?". These questions often lead to misunderstandings, or even more questions. If you ask for rice with salad, or rice with beans or rice with beans and avocado, you will get it. Of course, in bigger or more international restaurants you might get away with asking for a dish without meat, but if you're at a bus station, or a smaller town or just local restaurants, ask for a specific thing. 
3. Look for vegan restaurants
Nowadays many places have some vegan restaurants, or restaurants with vegan options. Especially in the bigger and more touristic places in Ecuador (Cuenca, Quito, Otavalo, Banos, at the coast) you might have a chance of finding vegan things. For a start, in Tena, where I stayed for 3 months, is a great vegan restaurant next to Cafe Tortuga (which also has some vegan options). It is owned by a wonderful cheff and she makes just great dishes! In Baños there is a restaurant called Healthy Food which you can't find on Google Maps, but it is near Ponche Suizo and they have many vegetarian and Vegan options. Also in Baños is Zumo, a great restaurant at which they offer all kinds of dishes, also vegan, and if you ask they might even be able to make some adjustments to the non vegan dishes. But since Ecuador is a popular travel destination, you can find many options nowadays at more international restaurants.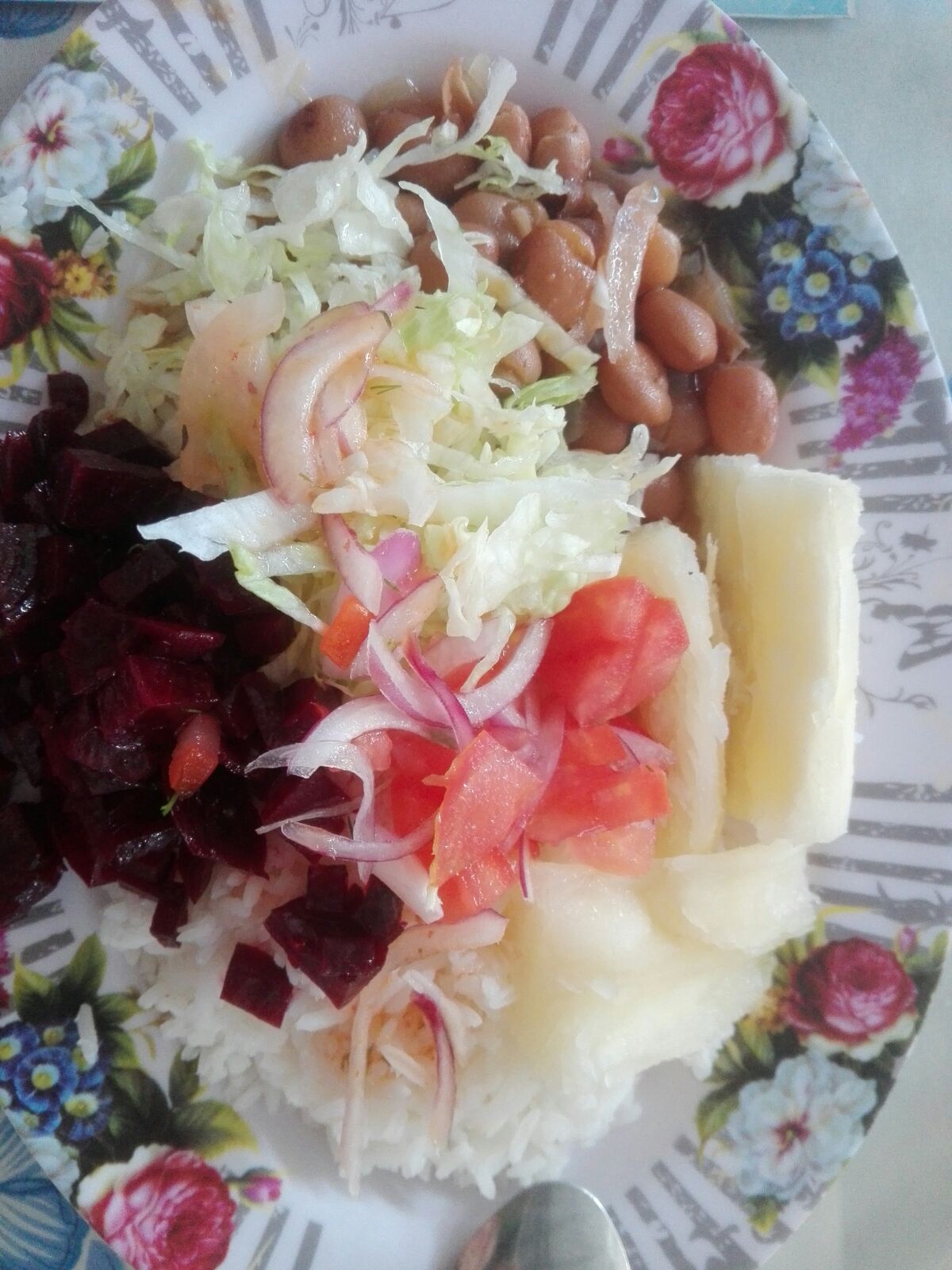 Food at Zumo                                                                                   Vegan Streetfood
Hopefully, this can encourage you and aid you in your vegan travels! Also in the rest of South America! Let me know if you have any more recommendations :)
Cheers, 
Hannah
Related resources on WorldSupporter: