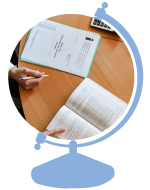 What summaries can you use and expect at JoHo & VIP?
The coming period JoHo & VIP offer summaries and study assistance again that you can have sent at home and use online at joho.org.
Which summaries for the next block can already be delivered at home and studied online?
Dutch Year 1: Geschiedenis van de Psychologie
Dutch Year 2: Arbeids-, Organisatie- en Personeelspsychologie; Klinische psychologie; Statistiek II
English Year 2: Psychology in the workplace; Clinical Psychology; Statistics II
Year 3: Introduction to cognitive behavioural therapies; Human Error
Masters: Booksummaries for various master tracks
Expected summaries for the upcoming block:
Dutch Year 1: Statistiek 1B (expected December 6th)
English Year 1: Statistics 1B (expected December 20th)
All summaries and study assistance:
Check the online Toolshops and Printshops for all published and expected summaries and study assistance via JoHo.org/vip

Type of Supply or Demand: