Simon Rietveld beheert al 20 jaar het natuurreservaat Zazamalala in Madagascar. Je kunt hem en zijn projectorganisatie óók op afstand, online, helpen. Een voorbeeldproject.
Ik ben zelf blind en niet handig. Toch doe ik zelf veel vrijwilligerswerk in Madagascar en ben net terug uit de bush na 3 maanden te hebben gewerkt met kinderen die ongeschoold, ziek zijn (tbc, parasieten hebben), en geen toegang hebben tot schoon water en in lemen hutjes wonen. Ik zoek een vrijwilliger die op You tube (bij voorkeur) Franse of Engelse filmpjes selecteert over gezond leven, voedsel, landbouw, visserij en gezondheid in de tropen. De lokale bevolking heeft geen idee hoe ze daarmee om moeten gaan. Dit alles om te gebruiken als voorlichting voor de ongeschoolde plattelandse bevolking van Madagascar.
Interesse?
The Zazamalala forest was established in 2000 when blind Simon Rietveld returned after 30 years to the Morondava area in west Madagascar and was shocked that most of the dry forest had been cleared. "We've got to do something," Simon must have said to his Malagasy wife Jocelyne Farazanamalala. "If we remain passive now, all those species will soon become extinct!"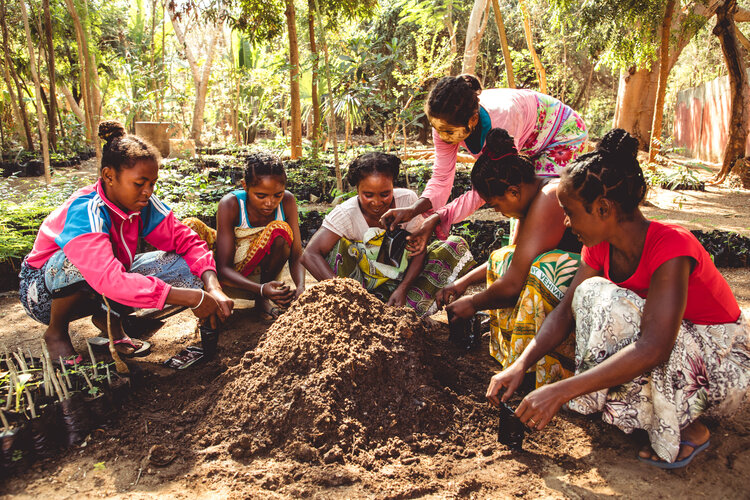 Deel je ervaringen
Doe jij zelf regelmatig (online) vrijwilligerswerk, help je op afstand (kleinschalige) project ergens op de wereld?
Laat zien wat je doet door erover te bloggen op WorldSupporter en inspireer anderen ook bij te dragen.
Meer lezen
Type of Supply or Demand: