Recently I walked part of the West Highland Way in Scotland on a short 1-week break from work. Since I flew to Inverness, I decided to walk the trail in reverse, which was kind of cool since I often had the experience of hiking totally alone. I combined hiking with and without a backpack; camping, wildcamping and hostel beds and short and long walking days. If you want to know more about my general experience on this trip, read this blog. In this series of blogs I'll tell you about each section of the West Highland Walk and how I experienced it, starting of with my first section: Fort William to Kinlochleven. 
The Fort William to Kinlochleven hike is around 24 kilometers and takes you into the mountains after about a 5km walk next to the road (I think because part of the WHW trail was closed) from Fort William to Glen Nevis. More information about the route and routefiles, you can find here. These first 5km I walked with my backpack to the Glen Nevis Youth Hostel where I spent the night before leaving for my big 4-day adventure. The hike is easy and short, and if you have the chance to arrive at Glen Nevis in the morning, you can even make it up to Ben Nevis, which should be another beautiful hike that serves as a good warm-up for the rest of the WHW.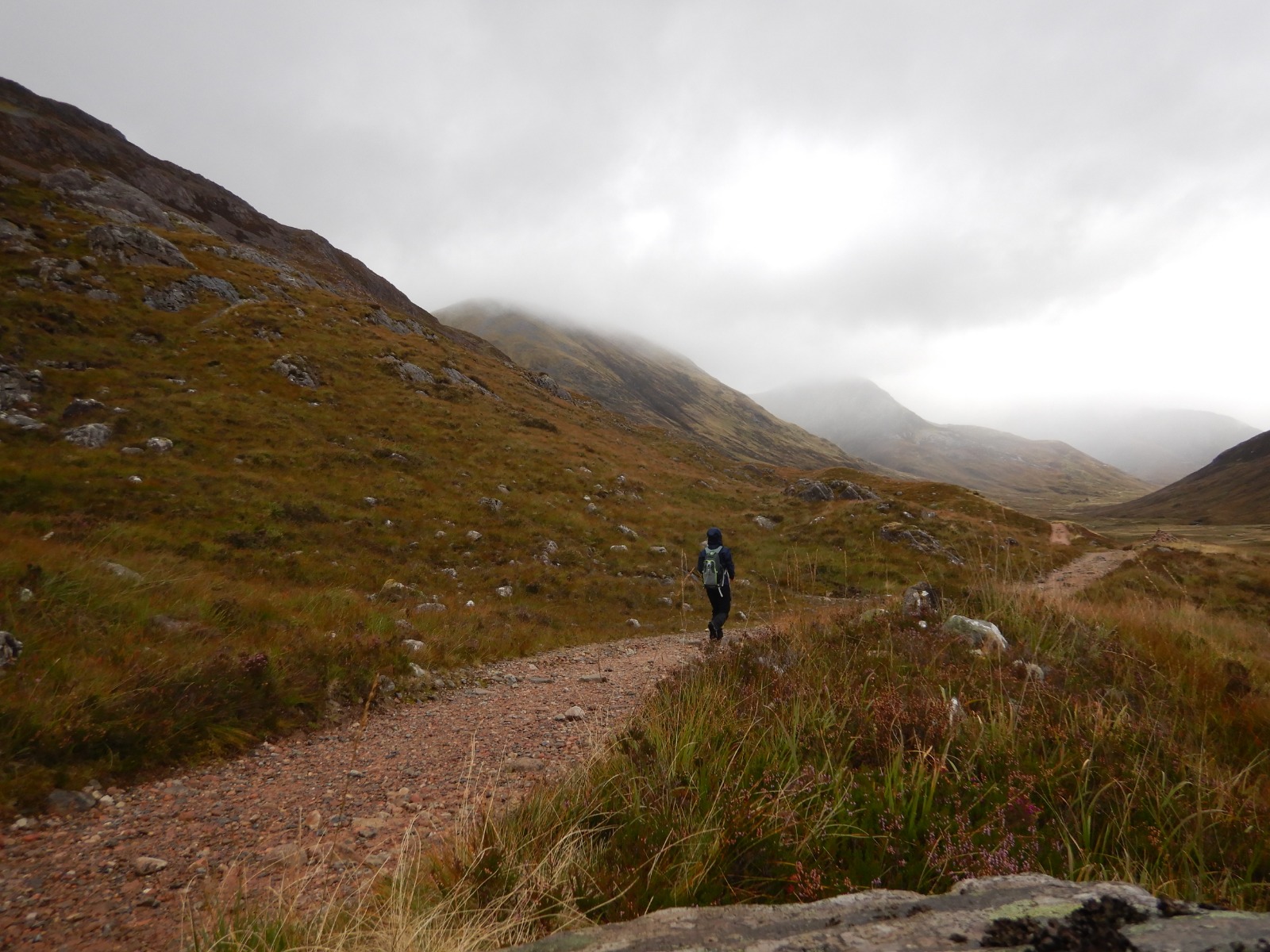 The next morning I left without my luggage (it was being transfered to MacDonald Hotel and Cabins in Kinlochleven) towards the WHW. To get to the trail I had to walk up a bit towards Fort William and then left, up the mountains. After walking on a basic road next to forest plantations for a while, and just before the start of the proper hiking path, there was a sign pointing towards Dun Deardail, a 2500 year old fort that was unfortunately destroyed in a fire. Since a local whom I met the day before told me about this place, I decided to have a look. Not knowing how destroyed it actually was, I didn't realise I was walking on top of the ruins until now, while writing this blog haha. It's a nice little side-tour from the WHW, but don't expect to see a fort. You can, however, see the outlines of the old fort and walk around it to imagine what it must have been like 2500 years ago. Also, don't forget to look back at Glen Nevis, and even Fort William in the distance, sometimes the view behind you can be even more amazing than in front of you!
After going back down, you'll arrive at the nice part of the WHW day-1 trail. It's a proper hiking trail, no cars around. You will pass some beautiful streams and waterfalls (great place for a break and to refill your water!), and if you're there in autumn, might see some of the cool red and white mushrooms. The walk isn't too tough and mostly even, with some short ascents and descents in between. It mostly takes you through open hillsides from here, and this is also where you'll start meeting people going in the other direction (if you leave really early though, you might have some more time by yourself!). 
You'll pas another information sign on the Battle of Inverlochy. It makes for an interesting read, and I can definitely recommend reading these signs along the way, especially if you like Scottish history. After this signpost, the way will be quite exposed. Even though two rain showers passed over me, it didn't stop me from enjoying the solitude, especially with my rain gear on. Eventually the walk takes you along an old military road, passed the ruins of tigh na sleubhaich, an amazing cottage ruin in the middle of nowhere. From here it takes about another 5 km before reaching kinlochleven, which will mostly be downhill!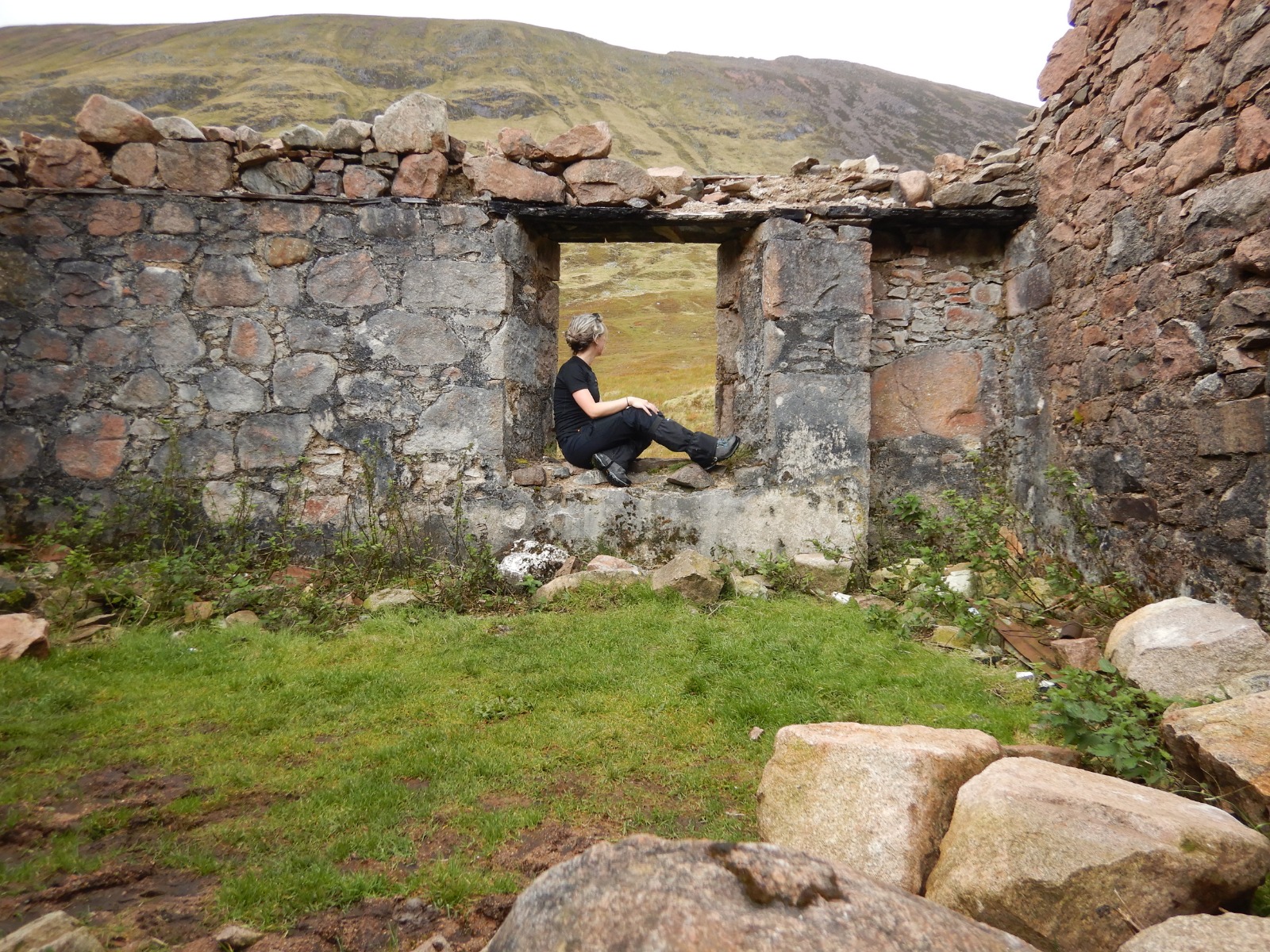 This last part is easy, fun and the beautiful Loch Leven comes in to view. Make sure to enjoy this downhill walk through a bit of forest before you get to your destination. I can recommend having a cider or beer at the Bothy Bar at MacDonald Hotel and Cabins. You'll have the most amazing view of Loch Leven and probably also some good company! Opposite to the hotel (on the other side of the road) is also a good place to wildcamp in the forest, and I have seen that some of the wildcampers there were allowed to get water from the hotel. If you prefer staying at a campsite, then Macdonald is a good place too.